Did you know that venture capital and angel investment contribute to less than 1% of the US' annual GDP? However, both angel investment and venture capital play a significant role in the nation's overall economic activity. Surprisingly, companies backed by venture capital or angel investment account for more than 40% of the total US market capitalization. 
Angel investment from angels and venture capitalists has always been at the forefront when it comes to driving innovation and R&D across the country. 
The history behind the inception of angel investment and venture funding is equally interesting. In 1946, the American Research and Development Corporation (ARD) was the first institute of its kind to seek funds from institutional investors to support innovative ideas and business concepts, thereby fostering economic growth and generating employment opportunities throughout the country. 
Soon, angel investment started grabbing headlines and became one of the most sought-after ways for startup founders and entrepreneurs to obtain the necessary investment and funds for their startups. 
The term "angel investors" was coined for the first time in 1978 by William Wetzel in his research report. He described angel investors as people who provided seed capital to entrepreneurs. 
Fast forward to now, the flow of angel investment continues to rise. Recent reports from the Center for Venture Research estimate that total angel investment reached an impressive $25.3 billion in 2020, signifying a 6% increase from 2019.
Let's dive in and analyze why angel investment is so crucial for startups and what are some of its recent trends and practices. 
Why Angel Investment Is Necessary?
Angel investment is essential for startup founders as, besides providing the necessary funding, through angel investment, startup founders can also get mentorship from experienced and trusted angels who have a proven track record in startup funding and investments. At the same time, through angel investment, investors have the opportunity to invest in exciting startups that are disrupting the market. 
Startup investment can help emerging startups and early-seed companies develop their MVPs, work on their ideas, and create new job opportunities and business growth. It's important to analyze the emerging trends of startup investment and understand its dynamics, as angel investment has always had a significant impact on the overall startup ecosystem in the US. 
Before investing, angel investors must understand the undercurrents of startup funding trends and align their investment strategies accordingly. 
Here are the top angel investment trends that you should keep in mind before making an investment or a long-term commitment to any startup: 
Sustainable Solutions and Practices


The threat of climate change is real, and everyone must work collectively to conduct business and commercial activities without negatively affecting the planet. From an investment point of view, it's high time for angel investors to invest their funds in startups and emerging companies that prioritize recycling, waste management, and promote eco-friendly practices.

Some of the prominent angel investors who have invested in startups promoting sustainable business practices are Bill Gates, Mark Cuban, Tim Draper, Steve Case, and others. These visionary serial entrepreneurs are always upbeat about investing in early-seed startups and firms that are taking environmentally-focused initiatives. Thus, investors are now seeking opportunities that not only promise financial returns but also contribute positively to society and the planet.
Tech Startups


In the digital era, technology is indispensable. Several tech startups are working day and night to find innovative solutions or apps that can improve customers' pain points while addressing their real issues. Some of the emerging themes in startup tech include fintech, health tech, med tech, and others.

In fintech, the use of robo-advisors, P2P lending, and De-Fi payment are some of the popular themes that startups are continuously working on.Startups offering tech-enabled solutions are often the first choice of investors for making necessary investments.

Starting from AI, NLP, and Machine Learning, to blockchain and beyond, these tech startups work relentlessly to disrupt the market, bringing the latest tech-enabled solutions into play. Similarly, integrating cutting-edge health tech technology and innovation into your business model can significantly enhance its attractiveness to potential angel investors.
Greater Emphasis on Diversity and Inclusion


Diversity and inclusion have become crucial factors for investors before going ahead with their decision to invest in a particular startup. Diverse perspectives on business, innovation, and day-to-day management can lead to better outcomes. Therefore, angel investors are actively encouraging startups led by underrepresented founders, including women, people of color, and members of the LGBTQ+ community to come forward and pitch their startup ideas.

If the startup's vision aligns with the thoughts of the angel investor, they might invest in it. An angel investor may want to look at the composition of your team and overall commitment to diversity in hiring and management practices, besides analyzing the potential impact of such a startup's product and services on underrepresented communities.

Startups that are more diverse and have an underlying commitment to adhering to the ethos of diversity and inclusion in their firm tend to remain the preferred choice of funding for investors. However, an angel investor may also want to look at other issues in addition to diversity, including startup valuation, its vision, startup ideas, and overall financial projections at the time of investing.
E-commerce and Dropshipping


Over the last few years, e-commerce and dropshipping have increased considerably. People no longer have time to go and visit shops to buy the stuff they need. Instead, they prefer booking their orders for goods online and getting them delivered to their doorstep in a few days. Besides big brands like Amazon, Alibaba, Etsy, and others, many customers are now attracted to startups offering e-commerce and dropshipping services.

No wonder, angel investors want to invest in these promising startups that address key issues relating to logistics, delivery, elevated customer service experience, and free home delivery that is not sufficiently addressed by big brands.
Other Key Angel Investment Trends


In addition, investors are also keen to invest in startups exploring space technology, Ed-tech, agriculture, biotech, and others. The increasing availability of insightful data and various analytics tools make the right choice when it comes to identifying promising startups for good returns and long-term commitments.

Angel investors keep themselves regularly abreast of the latest industry news and trends. They also attend relevant industry conferences and events while leveraging professional networks to connect with entrepreneurs and startups.
The Final Thought
Angel investors provide capital to startups in exchange for equity, typically 5–25%. Angels are individuals or groups of investors who provide capital and mentorship to startups. They carry out their investment directly or through angel networks.
With a better understanding of the current trends and emerging themes of investments, investors can make informed decisions and stay up to date about the latest developments in the startup ecosystem, knowing the potential pitfalls and risks associated with startup investment.
Are you an angel investor seeking to invest in exciting startups that align with the latest investment trends and practices? Look no further! Sign up on Startup Steroid, the US's leading SaaS-based deal flow platform for angel investors and angel networks. Discover exciting startups to invest in and propel your entrepreneurial dreams forward.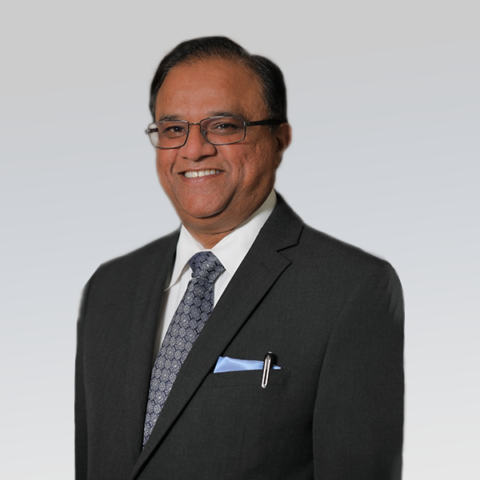 I'm the co-founder of Startup Steroid. Being a founder/ co-founder (of multiple businesses) and investor (in multiple startups) myself, I experienced the challenges that an investor and a founder face.  So, we built a network of 2,000+ Investors, Startup Founders, and Ecosystem Partners since its foundation and still growing. We empower innovative ideas by providing direct access to smart money and meaningful networks.
I am also the CEO of SPV Hub.