As an angel investor, you may be tempted to invest your money in startups, but do it with caution. You'd not like to invest your hard-earned money in startups that are likely to fail, or their owners have unrealistic expectations about the firm. Make sure you don't fall into such a trap! 
For an investor, the task of identifying the genuine startups where they can invest their money can be an uphill task as most startup pitches look good. 
Thus, investors have to dive deep into such a proposal and scrutinize each aspect of it before writing a check. In this article, we'll take a look at all possible red flags that investors need to be wary of before finalizing a deal. 
Here are six red flags in angel investing that investors should be aware of
Asking for Too Many Funds 
If a startup founder is asking for too many funds or continuously insists you invest in his startup, it's a red flag. Investors shouldn't proceed further. 
Some investors go on to pitch their startup ideas and immediately ask for funds from angel investors. Passion is good, but being impatient to secure funding from angles reflects their discourteous behaviour. 
That's when the role of due diligence comes to play. Startup Steroid provides an effective due diligence process on its deal flow platform. Here, angel investor can dive deep into the financials of a startup before taking a final call on it.   
You have to make sure that each of the bucks you invest in a startup goes in the right direction. Wherever required, you should directly ask the founder what they will do with the funds and what's their immediate priority. 
Your money should contribute to the company's growth, not towards clearing its debts or outstanding loans. 
When Founder Is Not Passionate 
Angel investors mostly prefer investing in startups whose founders are passionate and committed to what they are doing. The startup founder and his team should be dedicated to accomplishing their goals. 
If the startup founder is not much interested in the startup and busy with other projects or side gigs most of the time, investors need to stop. They shouldn't put their money into such a project. 
The Size of the Market Is Small 
Angel investors need to be doubly cautious before investing their funds in a startup with a small TAM (Total Addressable Market) size. You can't reach out to the entire TAM to buy your products or services, as competitors are already there. 
In reality, you can only reach out to a certain extent of it called SAM or Serviceable Addressable Market. Now, if the TAM is very small, you can imagine what will be its expected SAM and SOM. 
Though startups catering to a local market or a handful of people may not necessarily fail, detailed market research is essential to understand what the founder wants to do and how will he utilize the funds for the startup that caters to such a small target audience. 
The Founder Lacks Soft Skills 
The personality traits of the startup founder matter a lot in deciding whether to invest in a particular firm or not. If the founder doesn't have great communication skills and is not a keen listener, it's automatically a red flag for the investors. First of all, you need to check out his pitch deck. If the founder couldn't explain his business ideas in simple terms, it's a big red flag. 
He needs to communicate his ideas in simple words and be receptive enough to understand what the investors are looking for. He shouldn't interrupt while angel investors are speaking or explaining something to him. If at any point in time, he looks a bit confused or nervous, it's not a good idea to collaborate with him.
 Lack of Industry Knowledge 
The startup founder and his team hold the key to helping a startup succeed. But when the team is not right or doesn't have industry-specific knowledge, it can lead to disaster. 
For example, if a person not belonging to a medical background launches a med-tech device without any medical-expert advisory board, angel investors need to thoroughly screen the startup before taking any decision. Even taking a personal interview with the startup founder can also help in this case. 
The startup won't go far unless it has a team of professionals who have thorough knowledge and specialized skills to manage the nuances of a startup business. A founder who has no previous experience in business, trade or commerce, can't take it forward. Angel investors shouldn't consider investing in such a startup, which has a bleak future. 
Entrepreneur Vs. Investor Mindset 
Some founders are thankless. Rather than acknowledging the importance of investors, they often take a combative tone. They are impulsive by nature and often have a contradictory viewpoint to a piece of advice or suggestion coming from investors.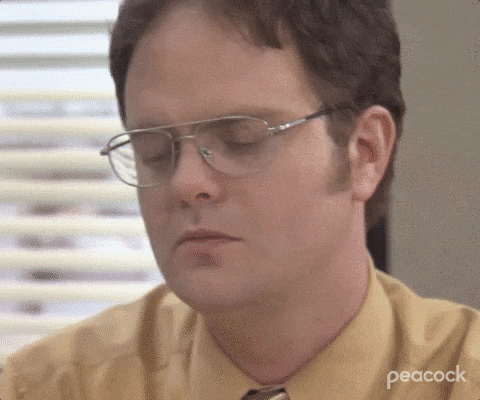 These people don't believe in constructive criticism or feedback and often take things for granted. If you come across these individuals, you should politely reject their proposal. 
In Conclusion
These red flags are easily noticeable and can save the investor money, time, and effort, which could be utilized better. Angel investors should make sure that their hard-earned money goes to a startup that is seriously working on an idea to disrupt the market while addressing the customers' pain points. 
Eventually, it all depends upon the investors and founders. If an angel investor feels that a startup has the potential to succeed and its founder can be trained or mentored, they can certainly go ahead. But you can certainly reduce your risk of the 'wrong selection' of startup funding by watching out for these red flags and not wasting your precious time, money, and effort.
If you're an angel investor looking for an advanced deal flow platform to connect with visionary startup founders, Startup Steroid will be the best option for you.