Contents:
Standing out as a new brand in today's crowded marketplace can feel like an endless marathon. You need more than having a great product or service; you need a way to make your brand shine like a diamond in the rough. That's where influencers come in.
Influencer marketing is one of the most effective ways for companies to drive engagement with their brand and target new customers. Today, almost 80% of consumers trust influencers more than brands when purchasing. In an era of digital natives, millennials and Gen Zers constantly search for something authentic and unique; leveraging influencers can help your company stand out. However, if you're unfamiliar with this term or unsure how to implement it in your marketing strategy, don't worry – we'll cover both! Let us show you how
What is influencer marketing?

Put, influencer marketing is when a company pays an influencer to create and share a specific piece of content related to their product or service. Using influencer marketing, brands can target specific audiences and engage with their target demographic in a more genuine and sincere way than advertising.
Who is an influencer?
An influencer has a large following on social media platforms like Instagram, YouTube, TikTok, etc., and can influence the opinions and purchasing decisions of their followers. They typically have a niche or area of expertise, such as fashion, beauty, fitness, travel, or technology, and create engaging, informative, and entertaining content for their followers.
Let's say you're interested in buying a new skincare product but are unsure which one to choose. You're browsing through Instagram when you come across a post by an influencer you follow promoting a particular skincare brand. They share a photo of themselves using the product and rave about its benefits, such as how it has cleared up their acne and made their skin look brighter and more youthful.
As you trust this influencer and value their opinion, you further check out the skincare brand and its products. You do some research and read more reviews from other customers, and you eventually decide to purchase the product yourself. In this scenario, the influencer has significantly influenced your purchasing decision. Their endorsement and positive experience with the product have influenced you to try it out.
This is just one example of how influencers can impact consumer behavior and help brands to reach new audiences. By leveraging the power of social media and partnering with the right influencers, businesses can tap into a highly engaged and loyal fan base and boost their brand's visibility and credibility. Brands often partner with influencers to promote their products or services, as they have a direct line to their target audience and can help to increase brand awareness, drive sales, and boost engagement.
Why does influencer marketing for Startups work?
Startups seeking to leverage digital marketing channels to grow their brand awareness, social media, and influencer marketing offer a way to connect with new customers. An influencer has a broad reach on social platforms and a defined audience. Whereas, an early stage Startup doesn't have a built audience. By leveraging influencer marketing, brands can bring their product or service to potential customers and make them aware of their existence.
While many social media platforms allow businesses to promote content and run ads, these platforms are often limited to the reach of large corporations. Brands can reach only a fraction of their potential audience on social networks like Facebook and Twitter. That's where influencer marketing comes in. By engaging with popular social media users, startups can boost their visibility and connect with a larger audience of potential customers.
Why is Influencer Marketing Important?
Influencer marketing and word of mouth are closely related. Both rely on the power of personal recommendations and referrals to drive consumer behavior. The main difference is that word of mouth is organic and often happens spontaneously among friends, family, and acquaintances. At the same time, influencer marketing is a strategic effort to leverage the influence of well-known individuals to promote a brand or product.
Influencer marketing is a more formalized and structured version of word of mouth. Instead of relying on organic conversations and recommendations, influencer marketing campaigns are designed to target specific audiences and generate buzz around a brand or product through influential individuals.
However, the underlying principle of trust and credibility remains the same. Just like how people trust the recommendations of their friends and family members, consumers also trust the opinions and endorsements of influencers they follow and admire. This trust factor can be a powerful tool for brands looking to build credibility and increase brand awareness, ultimately leading to more conversions and sales.
Step-by-step guide for using Influencer Marketing for Startups
Find the right influencers: Leveraging the right influencers is crucial to success. Although many ways exist to find influencers, most brands start by searching Instagram hashtags or manually mining relevant accounts. However, this method is time consuming and needs key influencers.
Build a strategy: Once you've identified a few potential partners, you'll need to build a strategy around their target audience. However, most brands need a plan in mind, so they partner with the wrong influencer. To avoid this, set a strategy before partnering with any influencers. Also, try to follow what other brands are doing. This will provide you with valuable insights and help you avoid making mistakes.
Set expectations: When partnering with an influencer, set expectations around what you can offer in return for their partnership. This will help you avoid creating awkward or unnecessary alliances, and it will also help you set expectations with your audience.
Create content: Once you've partnered with the right influencers, create content relevant to their fans. This content should be authentic and related to your brand. If you can create content that resonates with your partner's audience, your partnership will drive sales for your company.
Measure results: To ensure your strategy works as intended, monitor your key metrics. This includes tracking engagement, sales, and lead conversion rates to ensure your campaigns are effective. While it's essential to keep these metrics in mind when working with influencers, tracking them while working with individual customers is even more critical.
Types of influencer marketing
Sponsored posts: Sponsored posts feature the products or services of a brand instead of a third party. The goal of sponsored posts is to generate awareness for the brand, and the posts often include a product image similar to the image a user would have on their own Instagram feed. These posts can have varying degrees of sponsored content, depending on how transparent the brand is about the post's sponsored status.
For example, an influencer who's worked with a brand on sponsored posts could be given branded footage, a product sample, or paid representation in the form of a review. That way, the post firmly attaches to the brand while featuring the influencer's voice and style.
Affiliate marketing: Affiliate marketing is partnering with brands to generate revenue through sales of products recommended to users. Unlike sponsored posts, affiliate marketing occurs between a brand and a third-party website offering products or services.
Contest and giveaways: In contests and giveaways, brands reward users for completing actions, like sharing or liking a specific post. While the prizes in these contests and giveaways are often limited to non-monetary items, competitions can provide an easy way for users to receive exposure on social media.
Long-Term Partnership with Influencers: As compelling as all of these different types of influencer marketing are, more than engaging with one or two popular accounts is needed to drive growth. In this case, consider partnering with influencers on a long-term basis. Partnerships with popular social media influencers can help push your brand's visibility to a new audience and drive recent sales for your product.

The brand that nailed influence marketing and gained $80 million in revenue
Leesa is an excellent example of how influencer marketing can help a startup gain significant success. By leveraging the power of influencers, Leesa was able to reach a larger audience and build trust with potential customers who were hesitant to buy a mattress without trying it out first.
One of the critical factors that contributed to Leesa's success was its strategic selection of influencers across different social media platforms. By targeting influencers on Instagram, popular blogs, and YouTube, the company was able to tap into different audiences and create a diverse range of content that showcased the benefits of their mattresses.
The use of YouTube, in particular, was especially effective for Leesa, as customers could see the mattresses being unboxed and demonstrated by trusted users. This helped build trust and credibility with potential customers who may have hesitated to purchase a mattress online.
Overall, Leesa's success with influencer marketing demonstrates the power of leveraging the influence of trusted voices to build brand awareness, drive sales, and gain credibility in a crowded market.
Conclusion
As you can see, the benefits of influencer marketing are numerous and extremely valuable. By partnering with influencers, brands can expand their reach and engage with a much wider audience than they would generally be able to reach. Moreover, leveraging influencers can help brands target new audiences for their product, gain brand awareness, and drive sales. By following these best practices, you can build a successful influencer marketing strategy.
Need digital marketing services to grow your startup? Contact Us today.
FAQs

What is influencer marketing?
Influencer marketing uses individuals who connect to a brand's target audience to drive awareness and increase sales. Brands can engage with influencers through sponsorship deals, paying the influencer to mention their product, or through partnerships, providing the influencer with product samples, swag, or compensation.
How does influencer marketing work?
In each stage of the marketing journey, influencers can play an essential role in building brand awareness, driving sales, and driving loyalty. For example, partnering with the right influencers to promote your product could lead you to see a substantial increase in your follower count, as Instagram users tend to follow accounts they're already familiar with.
How to utilize influencer marketing to reach new audiences for early-stage startups?
One of the best ways to utilize influencer marketing is to evaluate the size of your target market by gauging your product's users and potential customers. Next, look at how you can expand your reach beyond the current scope of your audience to see if you can find influencers on social media who can help you grow your following. Once you've identified the specific channels and influencers you'd like to work with, create a content strategy that includes a plan for how you'll promote your content.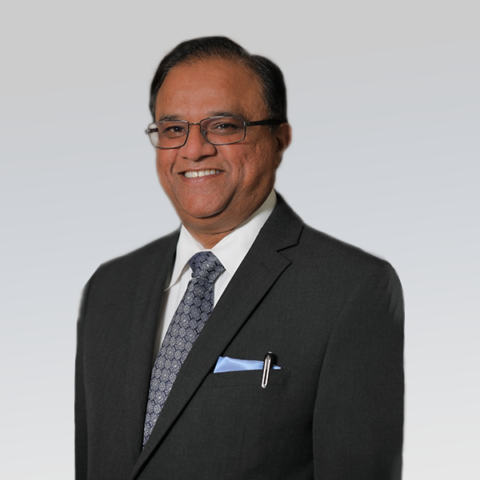 I'm the co-founder of Startup Steroid. Being a founder/ co-founder (of multiple businesses) and investor (in multiple startups) myself, I experienced the challenges that an investor and a founder face.  So, we built a network of 2,000+ Investors, Startup Founders, and Ecosystem Partners since its foundation and still growing. We empower innovative ideas by providing direct access to smart money and meaningful networks.
I am also the CEO of SPV Hub.