If you've just started your startup, creating a robust content marketing strategy can help you take on the challenges that come your way.
According to a report by Failory, 9 out of 10 startups (90%) fail without making any impact. Out of various factors, marketing remains a top factor behind their failure. From the launch of a startup to its branding, lead generation, and funding, marketing plays a crucial role at each step.
When your marketing strategy is not backed up by compelling content that attracts customers and investors, startups can not get ahead.
A startup journey is not easy. You've to negotiate several challenges and hurdles to stay in the race. As a startup founder, you should take the initiative to make the firm thrive.
Content marketing can help your firm get the necessary brand promotion without additional investment or effort. In a survey conducted by SEMRush, 79% of respondents claimed that they use content marketing to generate business leads.
Let's see how content marketing can help you grow your startup:
Grab the Attention of the Target Audience

Every startup wants to take the industry by storm. But unless you effectively share your ideas with the target audience, you will not get much success. That's when a good content marketing strategy comes in. It acts as a potential bridge between you and your target audience.

As a startup owner, you should focus on creating brand awareness and making people know more about your business, its mission, and its vision. You can grab their attention and grow your business by creating informative and engaging content for them.

Do you know what separates a successful startup from the rest? It's their content marketing strategy. A report from Starupbonsai claimed that more than 84% of organizations worldwide have a dedicated plan for content marketing.

Whatever you create, whether in text or visual format, make sure it's original, data-driven, and factual. The content should also address the customer's concerns and how your startup can solve them.
Derive More Publicity At Less Cost

The New York-based CMI (Content Marketing Institute) claimed that content marketing can generate three times more leads than any other traditional form of marketing at 62% less cost.

Often underestimated, content marketing can be a cost-effective online promotional tool for startup branding and publicity. Unfortunately, many startups strategize their content marketing months after their launch. It adversely affects their business growth.

Ideally, startups should start working on their content marketing plans as soon as they get started. You don't require too much money for it.

If you can create articles, blogs, and videos for your startup, you're good to go.
Get More Organic Traffic to Your Website

There are plenty of content platforms, which can help you drive organic traffic to your business website. You can try guest blogging, PR writing, and forum posting to achieve your content marketing goal.

For any startup, the higher the website traffic, the better will be its online reputation. So, you should focus on writing high-quality content that your target audience loves to read and share.
Establish Yourself As A Thought Leader


The startup segment is highly competitive. Even if your startup ideas and products are excellent, you can not succeed without an effective branding process.

Present yourself as a thought leader or expert while expressing your perspective on what changes you can bring to the table through your startup.

Get creative and start experimenting with your ideas and thoughts. Try to interact with your target audience and confidently present yourself as an authority on the topic you are speaking about.

You can choose content-sharing platforms like blogs, podcasts, and news broadcasts to share your thoughts with the target audience. Once you gain their confidence, they will start associating you and your startup with the quality content you provide through your blog or podcast.
Generate More Leads

Content marketing is a helpful tool to generate business leads for startups besides building their brand awareness. Every content should have a CTA or calls-to-action button to help readers take the necessary step. It can help generate sales inquiries and potential one-to-one calls from angel investors.

Ideally, the CTA button should be placed at the last or second last part of the article as it looks more professional and informative. If the CTA button is placed on top of the content, the content will become too promotional and fail its purpose.
Create Rapport with Customers and Investors

A startup journey begins with an idea to do something big and change the dynamics of the industry.

As more and more people join you, the journey becomes even more exciting and rewarding. But how should you connect with your potential customers and angel investors?

If your content marketing plan is intact, you need not worry about it. You can initiate long-term rapport with your target audience by getting your content published in top newspapers, leading dailies, PR submission sites, famous news websites, and trade journals, besides your company website.

When your target audience regularly comes across your content and reads/ shares the same, it'll create a long-term rapport with them.
In Conclusion
Content marketing is crucial for any startup if it really wants to outwit its competitors. It's a great business strategy to grow your business and receive the much-needed visibility to take your ideas worldwide. In addition, creating a great piece of content doesn't cost much, but it can have a far-reaching impact worldwide.
Ideally, you should regularly keep your customers engaged and informed through helpful, informative, and persuasive content. It can do wonders for your startup in the future.
Startup Steroid is an absolute Startup ecosystem built to support Startups. If Startup content marketing is becoming a hassle for you, then get in touch with our expert team.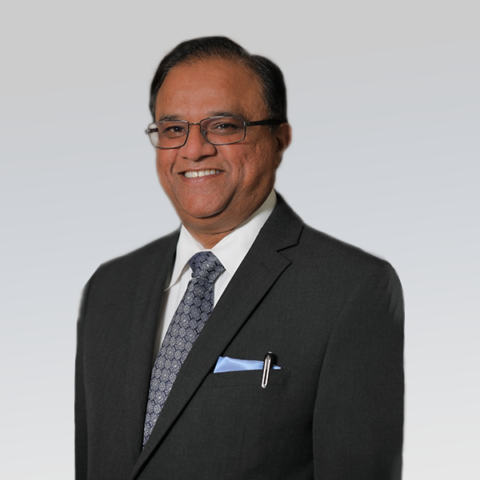 I'm the co-founder of Startup Steroid. Being a founder/ co-founder (of multiple businesses) and investor (in multiple startups) myself, I experienced the challenges that an investor and a founder face.  So, we built a network of 2,000+ Investors, Startup Founders, and Ecosystem Partners since its foundation and still growing. We empower innovative ideas by providing direct access to smart money and meaningful networks.
I am also the CEO of SPV Hub.