There are many Startup marketing strategies out there, but it can be challenging to know which ones will work for your company. After all, different companies have different needs when it comes to marketing. Some companies might want to focus on advertising or email marketing, while others might want to focus on landing page optimization and social media. Luckily, this article will cover every type of startup marketing strategy you need. 
Read on to learn more about the best ways to market your startup.
1. Launch a referral program
You're launching a product and want to grow your customer base. One easy way to get new customers is to offer customers who sign up for your product a way to get their friends on board as well. 
This is called a referral program. When someone signs up for your product using their friend's information, you get credit for that user's purchase. You can have sign-up forms on your website, send emails with links, or have "refer a friend" buttons on social media sites.
One example of a startup that became successful with a referral marketing program is Dropbox. Dropbox is a cloud storage company that allows users to store, share and access their files from anywhere. In 2009, Dropbox launched a referral program that offered users extra storage space for every new user they referred to the platform. The program was a huge success, with users referring hundreds of thousands of new users to the platform and helping the startup reach millions of users in a short amount of time. This referral program was a key factor in Dropbox's early growth and helped establish the company as a leader in the cloud storage industry.
2. Offer an exclusive BETA
A beta is when you invite potential customers into your product early. You can select specific users to get early access to your product. As customers participate in your beta program, you can gain valuable input and feedback on your product. This is a great strategy for SaaS companies since it lets you get vital customer feedback early on. You can also invite customers to your beta program via email, social media, and other marketing channels. Depending on the product you're beta testing, you can also offer a discount for customers participating in your beta program.
One example of a startup that used an exclusive beta offer as a marketing plan is Slack. Slack is a collaboration and communication tool for teams. The startup used an exclusive beta offer to generate interest and buzz around the product and gather feedback from early users. Slack offered early access to the platform through invitations, which created a sense of exclusivity and encouraged people to try it out. As more and more people started using Slack, the company was able to refine the product and grow its user base organically through word-of-mouth. By the time the platform became publicly available, Slack had already built a solid user base and reputation, which helped drive its continued growth and success.
3. Reach out to your ideal customers.
If you have a list of customers you've collected from email marketing, social media, and other channels, reach out to them. Email is still the most effective channel for marketing, so always keep it in mind. Write emails that directly appeal to your customers. If you're selling software, write emails that appeal to your customers by discussing their problems and your product's benefits.
Meet "GreenGo," a young and vibrant eco-friendly products startup with a mission to reduce single-use plastic waste. With an initial focus on eco-friendly bags, GreenGo's products quickly gained popularity in the local community. However, as they expanded their product line, they found it challenging to reach new customers and build brand awareness beyond their small but dedicated customer base.
That's when GreenGo turned to email marketing to spread the word about its mission and products. They started by creating a comprehensive email list of all their existing customers and website visitors, segmenting the list based on their past purchase history and interests.
Next, they rolled out a series of engaging and informative email campaigns that highlighted their latest products and educated customers on the impact of plastic waste on the environment. They included eye-catching images, interactive graphics, and compelling stories to bring their message to life.
And the results were impressive. Within just a few months, GreenGo saw a significant increase in website traffic and a substantial boost in sales. They also received positive feedback from their customers, who appreciated the educational aspect of the emails and felt more connected to the brand.
But GreenGo didn't stop there. They continued to refine and improve their email campaigns, experimenting with different subject lines, personalization tactics, and timing. They even added a referral program, offering existing customers discounts for every new customer they referred to the brand.
Today, GreenGo is a thriving business with a loyal customer base and a reputation as a leader in the eco-friendly products space. Their email marketing program played a significant role in their success, helping them reach new customers and build strong relationships with their existing ones.
4. Offer FREEMIUM
FREEMIUM is when you offer a free version of your product and a premium version for customers who want more features or support. You can also provide a free plan with limited features or a free one with limited features and a free trial/time limit. This is a great marketing strategy because it allows you to acquire new customers and earn revenue from them, increase your retention rate, and increase your lifetime value.
A famous Startup that used a freemium model as its startup marketing strategy to become successful is Grammarly. Grammarly is an online grammar and spell-checking tool that offers free and paid versions of its product. The free version of Grammarly allows users to check basic grammar and spelling errors. In contrast, the paid version, Grammarly Premium, offers additional features such as advanced grammar checks, plagiarism detection, and vocabulary suggestions. By providing a free version of their product, Grammarly attracted many users and built a loyal user base, eventually leading to many users upgrading to the paid version. Today, Grammarly has over 20 million active users and has become a widely used tool for improving writing skills.
5. Create a viral explainer video
A viral explainer video educates your target audience and turns them into advocates. Educating your customers about your products can help them see your product's benefits and make them advocate for your brand. You can use explainer videos to do this. 
Further, to get viral, don't just focus on the message; instead, think out-of-the-box to create much-needed buzz and become the talk of the town.
The explainer video created by Poopourri, a toilet spray company, is considered a great marketing strategy because it effectively communicates the company's unique value proposition memorably and entertainingly. The explainer video, which has gone viral with over 30 million views, humorously demonstrates how Poopourri works and its benefits, such as eliminating bathroom odor. By creating an entertaining video that effectively communicates the product's benefits, Poopourri was able to attract the attention of potential customers, generate buzz, and drive sales. Additionally, the video helped position the company as a fun and innovative brand, which helped differentiate it from other toilet odor control products in the market. The success of Poopourri's explainer video highlights the power of creative and effective marketing strategies in driving growth for startups.
6. Utilize Moment Marketing
Moment marketing is when you use the exact moment that your customer is experiencing a positive emotion as a marketing opportunity. You can also use this to send marketing messages to your customers. For example, if you have a customer who just got engaged, you can send that customer a marketing message that they will likely appreciate.
Another example of moment marketing is jumping on the trend and gaining the attention of the audience already following the trend.
Here are a few examples of brands that used moment marketing:
Nike's "Dream Crazy" ad campaign, released during the 2018 NFL season and featured former NFL player Colin Kaepernick, capitalized on the cultural moment of the NFL national anthem protests to drive home a message of equality and inclusion.

Coca-Cola's "Share a Coke" campaign, which encouraged consumers to buy Coke products with their friends' names on them, capitalized on the trend of personalized products and social media sharing.

KFC's "FCK" apology ad, released after a chicken shortage crisis in the UK, used humor and self-deprecation to acknowledge the issue and apologize to customers in a moment-specific way.
These are just a few examples of brands that used moment marketing to create impactful and memorable marketing campaigns. By tapping into current trends and cultural moments, brands can create marketing campaigns that resonate with consumers and drive results.
7. Add a Social Cause to your Marketing campaign.
If you have a social cause relevant to your product and target audience, you can add it to your marketing campaign. This will help to build brand awareness and make your company seem more like a human company. It will also help you to stand out in the crowd and differentiate your brand from others.
Warby Parker is an example of a startup that used a social cause to market its product. Warby Parker is an eyewear company that sells stylish and affordable glasses and sunglasses. The company has a "Buy a Pair, Give a Pair" program, which donates a pair of glasses to someone in need for every pair purchased. By tying its product to a social cause, Warby Parker was able to differentiate itself from other eyewear companies and appeal to consumers who want to make a positive impact in the world. Additionally, Warby Parker's focus on giving back helped establish the company as a socially responsible brand, which has helped attract and retain customers over the years. The company's success highlights the power of incorporating a social cause into a marketing strategy, as it can help startups connect with consumers on an emotional level and drive growth.
These are just some of the many ways to market your startup. The right startup marketing strategy can help your startup grow and succeed by drawing in more customers and building a solid brand name.
Still Struggling to Find Your Marketing Groove? Let Startup Steroid Be Your Secret Weapon. Contact Us Today!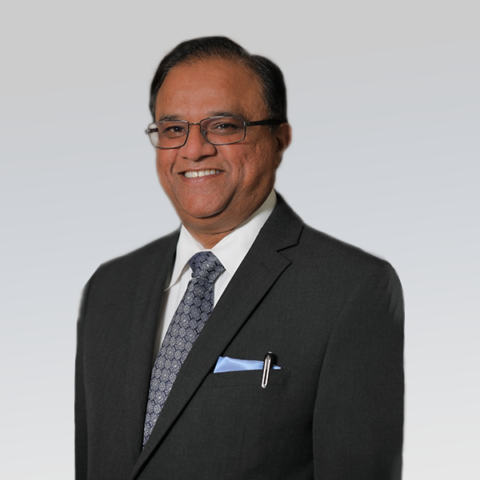 I'm the co-founder of Startup Steroid. Being a founder/ co-founder (of multiple businesses) and investor (in multiple startups) myself, I experienced the challenges that an investor and a founder face.  So, we built a network of 2,000+ Investors, Startup Founders, and Ecosystem Partners since its foundation and still growing. We empower innovative ideas by providing direct access to smart money and meaningful networks.
I am also the CEO of SPV Hub.